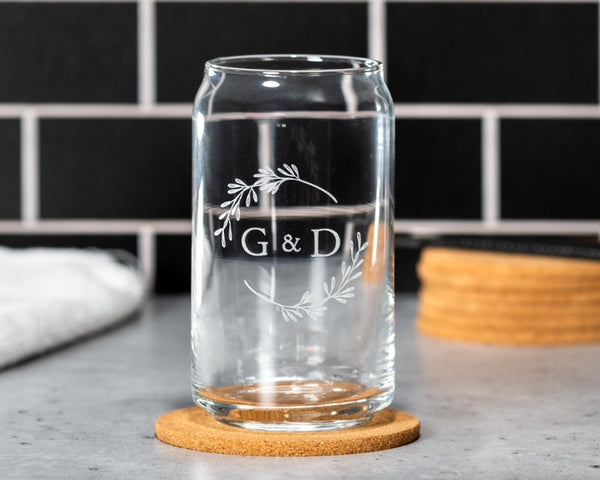 Product Description
Elevate your glassware with our 16 oz. Can Glass. This glass is the ultimate way to add some flair to your favorite drinks. So if you're sipping on a refreshing soda, an Arnold Palmer or an ice-cold beer, our Can Glass is the perfect vessel to showcase your beverage. This glass makes an unforgettable personalized gift for friends, clients, or anyone who appreciates the finer things in life.
Specs
Capacity: 16 oz

Height: 5.25"
Engraved Color: Frosted

Made in the USA

Handwash Only

CARE GUIDE
To protect the etched surface, hand wash only.
BULK PRICING
- Our bulk pricing starts as low quantities and varies by product.
-
Click here
 to request a bulk order quote.
FAQ
What is your minimum quantity?
Unless otherwise stated, minimum quantity is one.
How much is personalization/customization?
Personalization is FREE!
How long will the engraving last?
Laser engraving is a permanent imprint method and will not wash/wear off. So it will last as long as the product lasts.
How long will it take to get my products?
Most order ship within 2-3 business days.
Shipping speed varies and is based on your selection at checkout.
Do you offer bulk pricing?
Yes, bulk pricing varies by product. Please
contact us
 for more info.