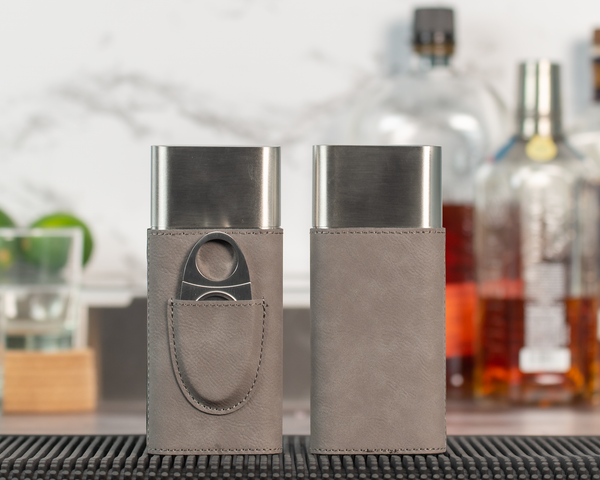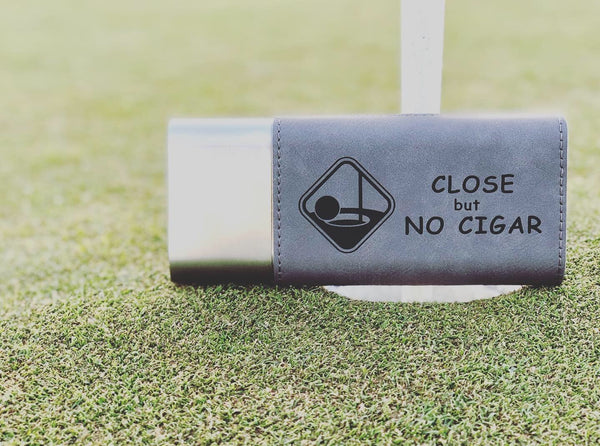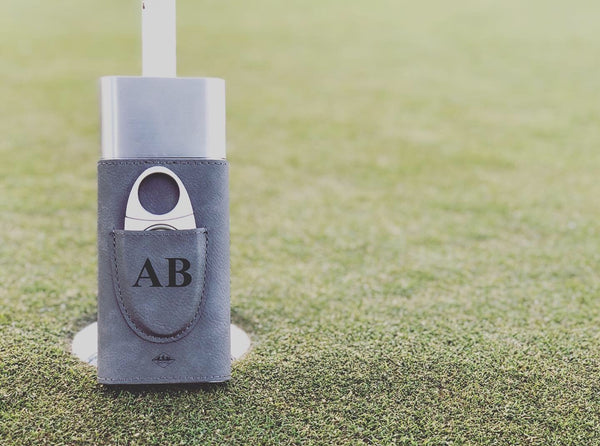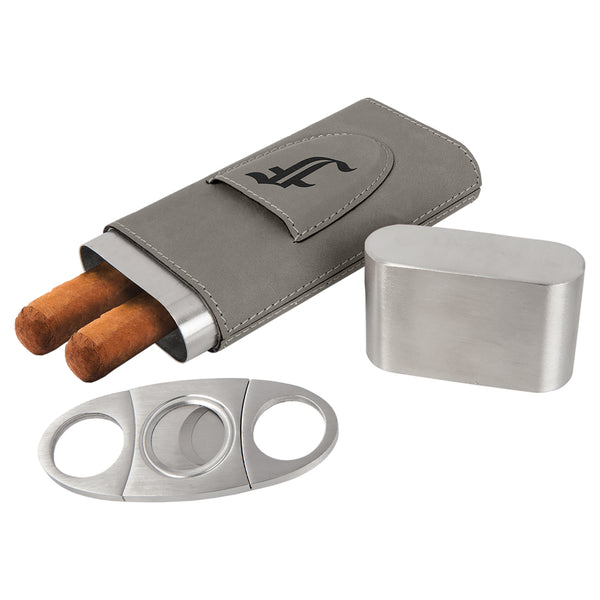 Product Description:
Protect your cigars with this Leatherette Cigar Case. The richly textured, synthetic material is water resistant, easy to clean and durable enough for the rigors of daily use. The high quality workmanship of each leatherette piece is sure to impress every recipient with its elegant individuality. 
Features:
Premium cigar holder, includes cutter
Made of stainless steel, wrapped with leatherette
Fits approx. 3-4 cigars (based on size of the cigar)
Overall Size: 2.875"(L) x 1"(W) x 6.625"(H)
Engraved Color: Black
CARE GUIDE
BULK PRICING
- Our bulk pricing starts as low quantities and varies by product.
-
Click here
 to request a bulk order quote.
FAQ
What is your minimum quantity?
Unless otherwise stated, minimum quantity is one.
How much is personalization/customization?
Personalization is FREE!
How long will the engraving last?
Laser engraving is a permanent imprint method and will not wash/wear off. So it will last as long as the product lasts.
How long will it take to get my products?
Most order ship within 2-3 business days.
Shipping speed varies and is based on your selection at checkout.
Do you offer bulk pricing?
Yes, bulk pricing varies by product. Please
contact us
 for more info.