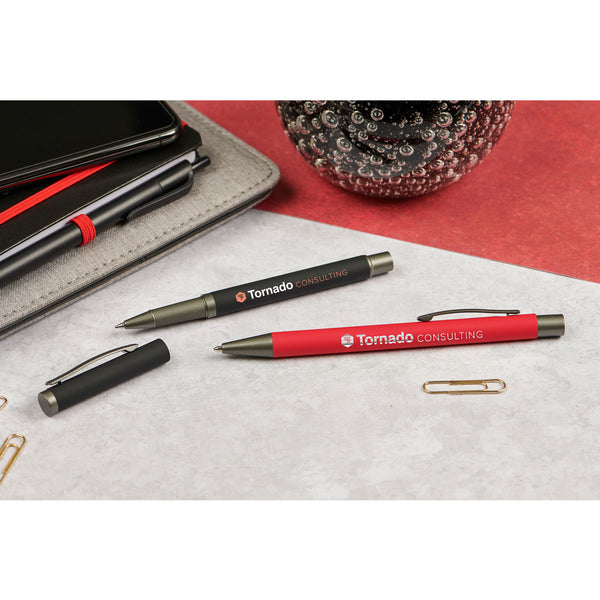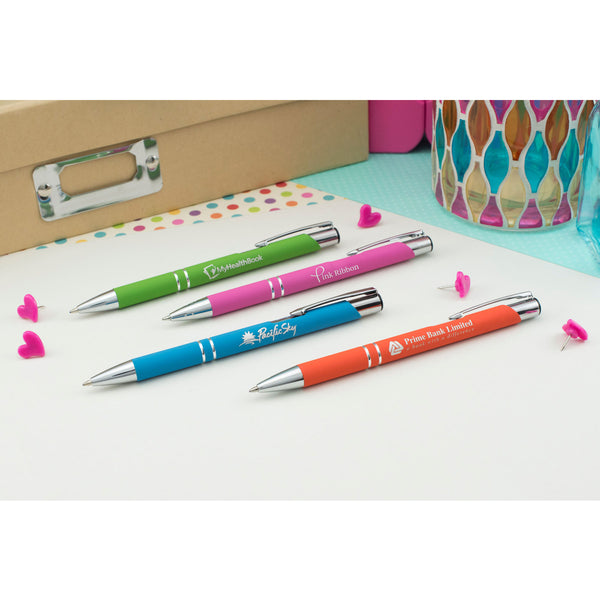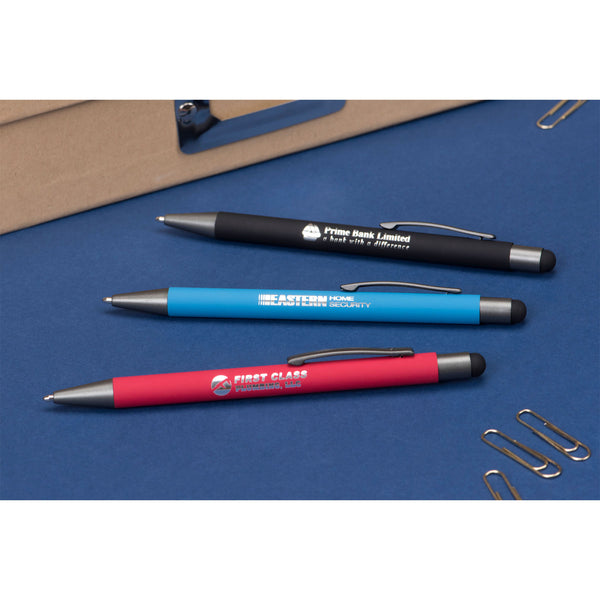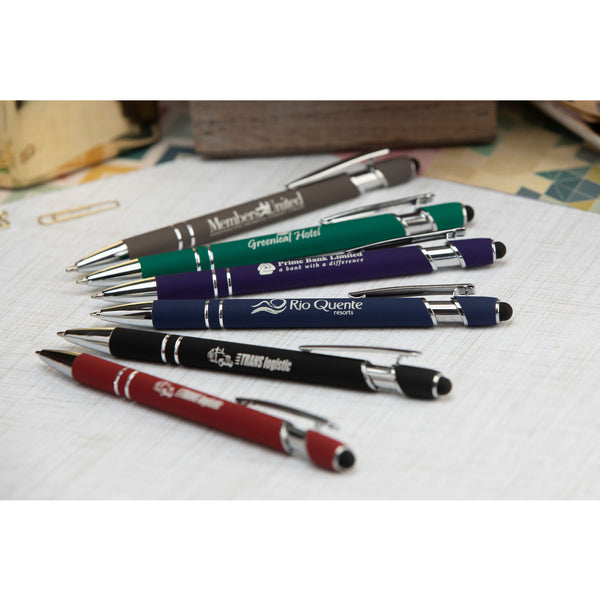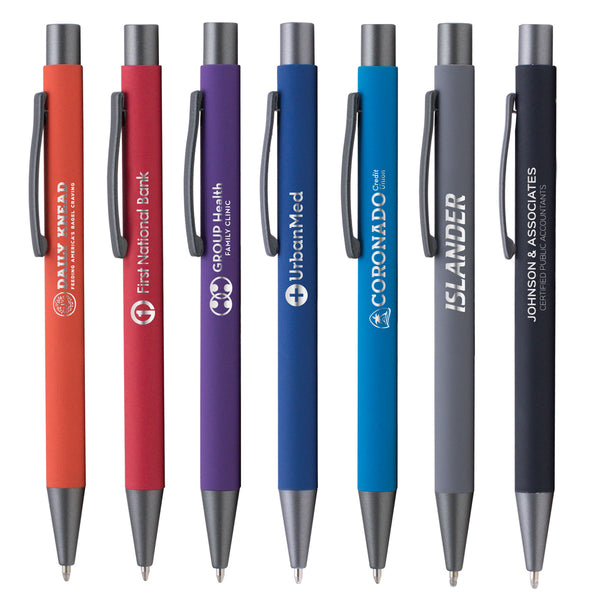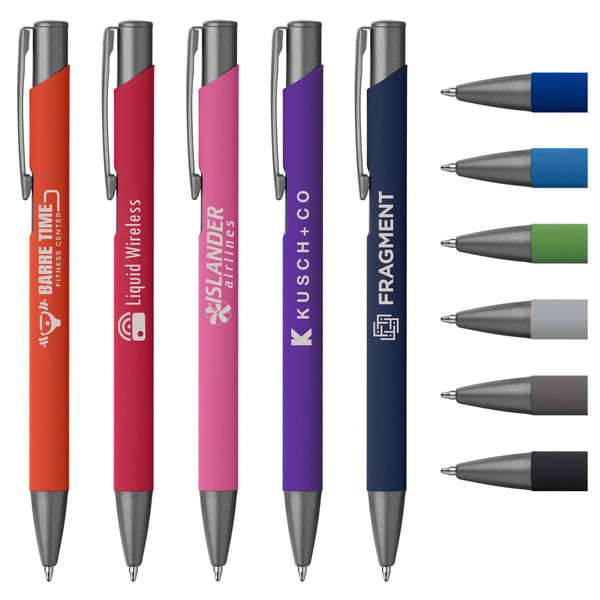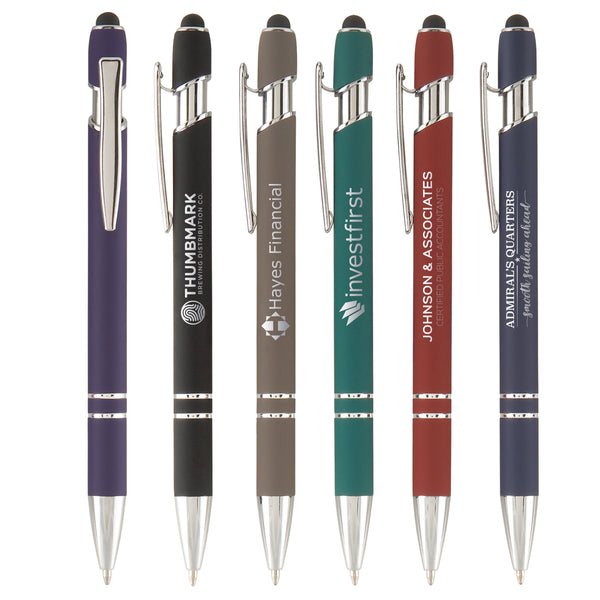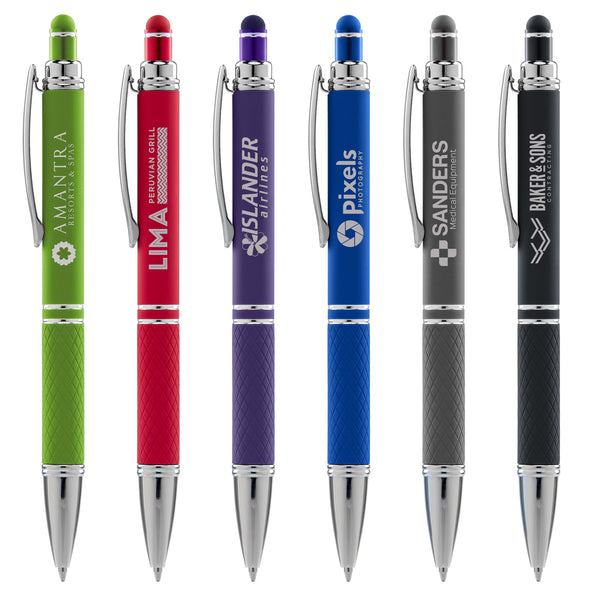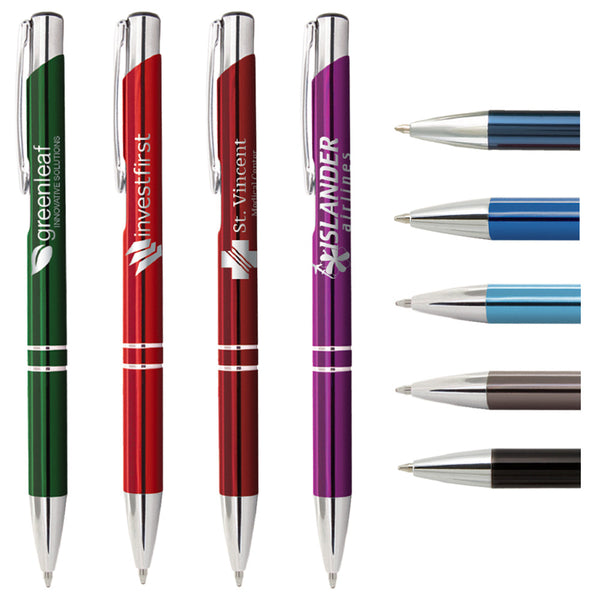 Product Description
High-quality, metal pens are the perfect promotional tool for any business, big or small. With you logo or message prominently displayed on the side, these pens will help increase brand recognition and awareness among potential customers.

Available in a variety of colors and styles, and with the ability to choose between laser engraved or full color print means that your business has greater flexibility in creating a custom design that aligns with your brand image and messaging.

Metal pens are ideal giveaways at trade shows, conferences, at your office or part of a larger gift. Crafted from durable materials, the pens are built to last giving you more impressions over the life of the pen.
Minimum order quantity starts at 100; bulk pricing available for larger quantities. 
REQUEST QUOTE
Additional Information
- Minimum quantity varies by product
- Setup fees and run charges are applicable and vary by product
- All details are included in the individual quote